Smithywood opportunity site hits market!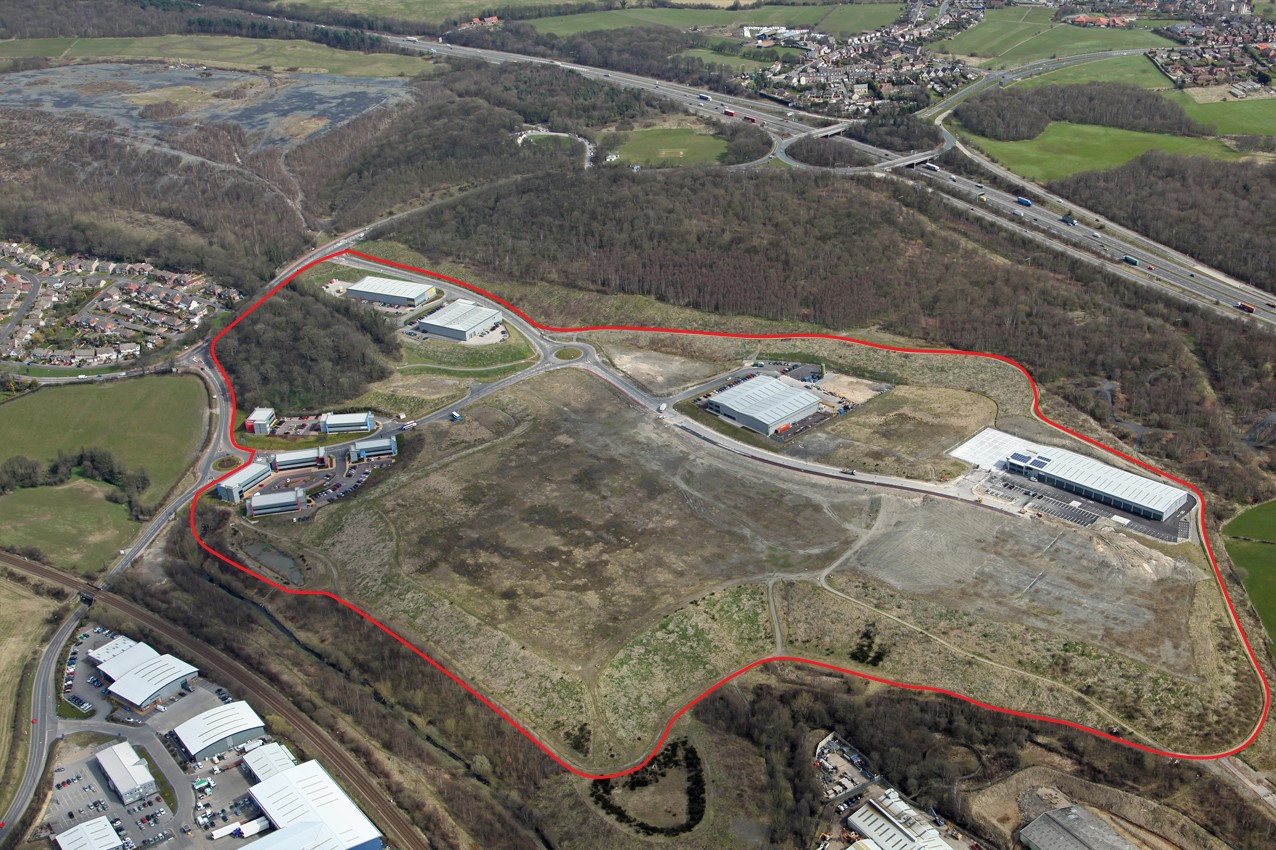 Following this week's announcement that the Sheffield City Region Enterprise Zone is to increase its size by almost half, Sheffield developer, St Pauls Developments, has launched 29 acres of 'oven ready' land at Smithywood, which has received the EZ status, in a bid to attract large occupiers to the region.
Able to accommodate 500,000 sq ft of bespoke opportunities, Smithywood is one of the largest of the 9 strategic sites on the LEP's 'economic growth corridor' that have been awarded the coveted EZ status, meaning that it can now offer significant benefits to occupiers such as tax relief through business rates or enhanced capital allowances, simplified planning and recruitment support.
Smithywood is already known as one of the region's most acclaimed business and industrial parks occupying one of the most strategic locations in South Yorkshire with immediate access to Junction 35 of the M1 and has attracted a host of high profile occupiers since work started in 2005 including; Kier, DPD, Medilink UK and Konica Minolta to name a few.
Regeneration specialist, St Pauls Developments, has already transformed 20 acres of the extensive 50 acre site in a joint venture partnership with The Norfolk Estate with over 165,000 sq ft of developed space in Phases 1 & 2. Following the success of the first two phases, the partnership has unveiled the third phase which extends to 29 acres of 'oven ready' land and benefits from EZ status. With supply of large industrial units in the region dwindling and the new benefits associated with the EZ status, Smithywood is in prime position to attract large occupiers seeking a bespoke operation in an established location.
David Newton, Managing Director of St Pauls Developments, said; "We are delighted to be able to launch this opportunity site, complete with all the benefits of Enterprise Zone status. With nearly all 165,000 sq ft in Phases 1 & 2 occupied and increasing confidence returning to the market, it is an opportune time to launch the final 29 acres. The second half of last year saw some of the larger industrial units in the region taken off the market by occupiers such as Marks & Spencer and this has resulted in a potential future shortage of sites that can accommodate single units in excess of 300,000 sq ft. This is where Smithywood comes into its own as with 29 acres of land ready for development, we have the capacity and capabilities to accommodate a broad spectrum of operations from data centres to offices or large warehousing/industrial units".
"To be able to offer such significant EZ benefits to interested occupiers is a huge advantage and will hopefully aid our continued goal of attracting more occupiers, investment and jobs into the region."
Rebecca Schofield, Partner at the Sheffield office of Knight Frank – joint agent on Smithywood with Fowler Sandford, continued; "Smithywood is strategically one of the best developments in the region and has a reputation for offering high quality product in an attractive environment. It matches so many of the criteria of today's occupiers which is why the earlier phases have proven so popular. The recent awarding of EZ status is a superb benefit.
"We are seeing continued demand for industrial, warehouse and manufacturing accommodation throughout the regions. There is limited existing stock in the market and as occupiers expand they are faced with having to consider bespoke design and build options to secure quality space.
"Availability of 'oven ready' sites such as Smithywood is becoming limited and occupiers with large requirements will be keen to secure the best available sites such as this. The availability of land and the track record of the developer allows Smithywood to cater for such requirements. This has been demonstrated to date through success with occupiers such as Cutting and Wear and DPD."